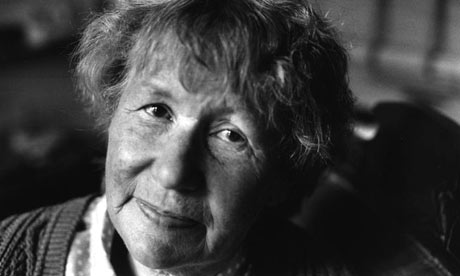 A lovely - and loving -
essay
by Julian Barnes on Penelope Fitzgerald in today's Guardian. It's fascinating to see how casually she was treated by the literary world, as though she were the writing equivalent of Grandma Moses rather than the most astute, technically audacious and wide-ranging English novelist of the past fifty years. I think Barnes is mistaken to dismiss

The Bookshop

as one of the minor novels before the big four, but the essay is a pleasure to read and a useful amuse-bouche as we wait for the letters.
The photograph is by Jane Bown.