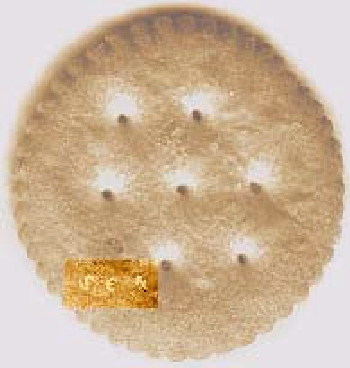 According to one of the weirdest
sites
I know (and only available in Italian, I'm afraid), the world is even filthier than we thought. Sexual imagery and language is everywhere. Nothing is safe. Even a humble biscuit has its own dirty little message concealed among the crumbs. What do you mean you can't read it? It says SEX! Now spit it out this minute!

The site (otherwise known as

Centro Culturale San Giorgio

) also does a nice line in fundamentalist homophobia. But I think it's had quite enough attention already, don't you?